A few years back my mother bought me some Oneida fine flatware as a gift and I have to say, it is the best silverware that I have ever owned. The style, the weight, the durability and the way the knives cut are all factors that place this silverware as a top find in my opinion. Since receiving my Oneida silverware I use it every single day, and truth be told, I can't ever imagine having anything other than Oneida flatware in my kitchen.
All though I am a huge fan of my Oneida flatware I had no idea that they sold cookware too. And not just cookware but bakeware, cutlery, tableware, drinkware, tools and gadgets - you name it. If its something that goes on the table or helps to serve something to the table, chances are they have what you need at Oneida.com. When I was given the opportunity to review something by
Oneida
I jumped at the chance. If their silverware is any indication of how well their other products would work I knew I was in for a treat. There were tons of options to choose from in making my selection. Finally I settled on an item from their cookware category, the
Oneida Pro Series Hard Anodized Cookware 3 Piece Sauté Pan Set
.
The Review
Oneida Pro Series Hard Anodized Cookware 3 Piece Sauté Pan Set
This 3 Piece Sauté Pan Set is professional-quality cookware for your home, expertly made for longevity and durability. Three convenient sizes offer versatility in the kitchen from sautéing and pan-frying to grilling sandwiches and preparing meats. The hard anodized non-stick surface is easy to clean and the base of each piece is designed to provide uniform heating while cooking. The stainless cast handles are riveted, providing hardwearing stability and adding to the professional construction of the series.

* Set Includes 1 Each: 8", 10", 12" Sauté Pan
* Made of durable, 3.2-3.6mm gauge hard anodized aluminum
* Hand washing recommended
* 10 Year Limited Warranty
I have to say that after using this set for a month now that it is without a doubt the BEST set of saute pans that I have ever used. Period. For example, I made my son some scrambled eggs one day and normally the eggs get a touch of brown and if I don't watch them like a hawk they stick and burn to the teflon pan I normally use. My teflon pans aren't cheap either, they are good quality cookware. Or so I thought until I used the Oneida set. The eggs I made didn't stick to the pan at all. They were the best eggs my son and I had ever tasted!
What makes the difference in my opinion is the hard anodized non-stick surface. The food I make doesn't get stuck and it cooks evenly throughout. I had no idea how much professional quality cookware would improve the taste and presentation of my cooking. I would highly recommend getting this set if you cook with saute pans on a regular basis like I do. It is well worth the cost and your family will appreciate all the great meals you will make them using the set.
The saute pans couldn't be easier to clean. The nonstick surface allows for any left over food to slide right off. Hand washing is recommended but my husband has thrown ours in the dishwasher a time or two and they have come out just fine. I usually hand wash them because it literally takes no time at all to wash and dry them. Coming from someone who hates hand washing that is big kudos to this product.
Buy It!
You can buy this set at Oneida.com for only $59.99 right now. They are regularly $165 so this is a steal! It would make a perfect gift for anyone that loves to cook. Plus they will see the Oneida name and know that you bought them great quality cookware.
Oneida offers free shipping for all orders over $99 and you can upgrade to 2 day air to get your items delivered in time for Christmas for only $9.95!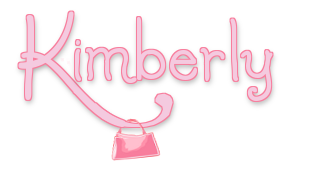 *I received this product for review purposes only. All thoughts and opinions expressed are my own and no other monetary compensation took place. Please refer to my disclosure policy or email me if you have any questions.*