One of my favorite places to shop for personalized gifts is Things Remembered. I LOVE that store! Luckily for me we have a great one in our mall, they carry tons of great gifts and some items that are only given to a select few stores. Over the years I have bought personalized photo albums, jewelry boxes, Christmas ornaments, keychains, money clips, bookmarks and more. My personal favorite was the pocket watch that I gave to my dad as a thank you gift at the rehearsal dinner for my wedding. He was so touched by the gesture and he still adores his pocket watch nearly 9 years later.
Needless to say I was thrilled to be able to select and review a gift for Things Remembered this holiday season. Out of all the options available I chose to review the
Silver Playing Card Set
. Typically I think most would consider this to be a gift most often chosen for men. In my case, I will be giving it to my grandmother. She loves to play solitaire with her friends down at the senior center and she has been an avid card player for decades. Which is why this seemed like the perfect gift! I also chose to have it engraved with my grandmother's initials, just to add that personal touch. When I received it I couldn't wait to check it out - here's what it looks like:
I love how great it turned out, I couldn't be happier and I know that my grandmother is going to love it. The brilliant silver plated case is decorated with a weave texturing on the lid and lots of engravable space for a name, initials or a message. Inside fitted comfortably in the lined black velvety interior you'll find two decks of durable, silver plastic cards. I can't wait for my grandma to see it, I am only sad that I won't be able to see the look on her face when she opens her gift this year.
Buy It!
You can buy this Silver Playing Card Set for $30 from Things Remembered. There are still 13 days left for guaranteed shipping by Christmas too! Also, if you spend more than $100 at ThingsRemembered.com you will receive

free shipping

!
Don't forget to check out the amazing selection of gifts offered this holiday season. You can't go wrong with a personalized gift and at Things Remembered they have something for everyone.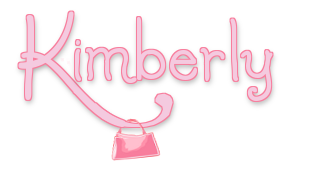 *I received this product for review purposes only. All thoughts and opinions expressed are my own and no other monetary compensation took place Please refer to my disclosure policy or email me if you have any questions.*