I have showcased a ton of personalized gifts these past couple of months but trust me when I say that they do not hold a candle to this awesome gift idea. I'm talking about VoiceQuilt, personalized way to deliver messages that the recipient will remember forever. Check it out!
See what I mean? This is a gift that any woman is sure to love - and love you for putting it all together for her! What better way to celebrate a special occasion, friendship or just give one because you love her. I am so thrilled to be able to tell you about the VoiceQuilt because I just know that it would be an amazing gift to not only give but to receive.
The Process - Step by Step (info taken from VoiceQuilt.com)

1. Choose a toll-free phone package so that everyone can call in toasts and tributes. Then record the greeting your callers will hear. It's easy – just like setting up the outgoing message for an answering machine or voicemail system.

2. Invite everyone to phone in toasts, tributes and favorite memories.VoiceQuilt's email tools provide simple dialing instructions for callers plus draft invitation text that you can customize.You can also invite people in person, give them a call or even include dialing instructions with party invitations. Choose what works best for you.It's easy to upload a favorite song (or other audio) to your VoiceQuilt, too.

3. As messages arrive, visit the VoiceQuilt Message Center to listen online. No special software is needed – just your web browser. Choose which messages to include in the VoiceQuilt playlist, give them descriptive labels, and arrange them in the order you like. We help keep you on track with email alerts that tell you when new messages arrive and provide tips for completing your gift on time.

4. Select from a variety of heirloom-quality keepsakes that play and preserve your VoiceQuilt. A VoiceQuilt Keepsake Box operates like a music box – messages play automatically when you open the lid. Inside are easy-to-use control buttons. VoiceQuilt CD Keepsakes can be played in the car, at home or during your special celebration.

5. We ship fast. Order before noon Eastern on a business day and your gift ships that same day. All other orders ship the next business day. UPS guarantees ground delivery within one to six business days depending on the destination.
The Review
I was sent a 4x6 Photo Rosewood Keepsake for review. It was all ready set to go as if I was the gift recipient which was a really great experience from a reviewer's perspective. The messages were for a grandma from the whole family. It was so awesome and my kids thought that it was really cool too. Plus it made it a bit easier to explain to them why I wanted them to call in and leave messages for me. My kids are 7, 5 and 2 so having a visual example to show them exactly what I am trying to get them to do was perfect.
I gave my husband the call in number plus the pin to get the boys started on leaving messages for the VoiceQuilt. For us it was a little harder than anticipated simply because of their ages. Once he would pass the phone to them they would get stage fright and just clam up. The system automatically hangs up if its not receiving any sounds because they think no one is there. This also happens with speakerphone sometimes which I know that is how my husband was calling in to make it easier for the boys. Finally he got it all working smoothly and the messages were flowing in, they were super short, but the boys were finally getting the idea of what I wanted them to do.
I was able to log in to my profile on VoiceQuilt.com and from my message center I could play back all of the messages that the boys had left. Some were total disasters and some just plain old melted my heart. I had short window of time to get the messages together and because of their ages it was really tough to get them to talk without sounding rehearsed. I just wanted a song or something but it turned out like a bunch of prank phone calls, which is kind of funny in it of itself! And SO my kids so I love it!
The process is easy to follow and for editing and organizing your play list too. I will delete the hang ups where no one said anything and keep the rest once I figure out the best order. One thing that was a little disappointing for me was with the editor. I would have liked to have the freedom to choose the start and stop points of the recording - that way I could eliminate the part of my husband coaching them a bit in the beginning and the end. I think that people with small children like myself would be the only ones with this issue though so I'm not sure if it really merits a change in the editing system, but it would be a nice feature to add in my opinion.
Overall I am completely impressed with my experience creating a VoiceQuilt and its presentation. I know that my mom would LOVE this so I am planning to create one for her hopefully in time for Mother's Day. I know that I plan on having my boys create a new MP3 each year so that I can hear them change and grow. I think that it will be really special to look back on and listen to their cute little voices when they are teenagers and beyond.
Another great option besides a Keepsake Box is a CD. For this Christmas wouldn't it be great to get everyone to record a special message to remember the day? To set up and try the VoiceQuilt it's FREE! You can get one day of messages, why not make it Christmas when everyone is all together? Or right after the little ones open their favorite toys, you can get their reaction to the gifts in the message. Then you can have these special messages and your favorite picture all encased in a
VoiceQuilt Audio Christmas CD Folio
! This would make a great keepsake to pull out each year for the holidays, or to send to relatives that couldn't make it to your family Christmas celebration. That would be a great way to let them share in the Christmas Joy and receive special messages from the whole family too.
Buy It!
You can purchase the 4x6 Photo Rosewood Keepsake Box for only $79.95. There are nine other keepsake boxes to choose from that range in price from $59.95 to $179.95. The VoiceQuilt Audio Christmas CD Folio is only $29.95 and comes complete with Christmas wrapping paper. Other Folios and Audio CD's are also available and range in price from $19.95 to $71.85.
Right now many gifts are offered at a very discounted price and only take 6 business days to ship so you can still get yours in time for Christmas!
Or if you think that you know someone that would love this type of keepsake as a gift but would prefer to put it together themselves you can get them a gift certificate.
Right now VoiceQuilt is offering an $85 gift certificate for only $75!
Win It!
VoiceQuilt is offering one lucky Pretty Pink Momma reader a

VoiceQuilt Audio Christmas CD Folio

to help them capture their Christmas memories! ARV $29.95
How to Enter: Giveaway is now closed. Visit VoiceQuilt.com and comment on this post telling me what your favorite VoiceQuilt gift idea is - be specific.
Giveaway open to US only
.
Congratulations Melissa Jackson!
Get Extra Entries!
- Be sure to leave a comment for each extra entry
Get

2

Extra entries for entering any other Pretty Pink Momma giveaway. Leave two comments for each giveaway you enter. - Check back often for new giveaways to gain extra entries
Get

3

Extra entries for becoming a Facebook Fan of Pretty Pink Momma and VoiceQuilt, leave three comments.
Get 3 Extra entries for posting about this giveaway on VoiceQuilt's Facebook wall. In your post say anything you want about this giveaway and that Pretty Pink Momma sent you
Get

2

Extra entries for following Pretty Pink Momma with Google Friend Connect, if you all ready follow just put that in one of your two comments
Get

2

Extra entries for grabbing my

new

button, leave two comments
Get

5

Extra entries if you Subscribe Via Email to Pretty Pink Momma posts, leave five comments -

you must activate your email subscription for these entries to count.

Get

3

Extra entries if you Follow PrettyPinkMomma on Twitter and tweet about this giveaway. Leave the tweet url in one of your three comments. Please copy and paste this into your tweet:
Get

1

extra entry per day for tweeting, - leave the tweet url in your comment for each extra tweet
Get 3 Extra entries if you blog about this giveaway

OR

submit this giveaway on any giveaway listing site - leave the url in one of your three comments.
Get

5

Extra entries if you Stumble this post, leave five comments
Get 5 Extra entries if you bookmark this post on Delicious
Get 5 Extra entries by adding Pretty Pink Momma to any social bookmarking site - just be sure to let me know which one in your comment. Add two comments for each site.

The bottom of each post is now fully equipped with several different sharing options for your convenience!
Good Luck to all that enter!

This giveaway is open until Tuesday December 21st.

One winner will be chosen using the Truly Random Number Generator widget located in the footer. The winner will have 48 hours to claim their prize or a new winner will be chosen.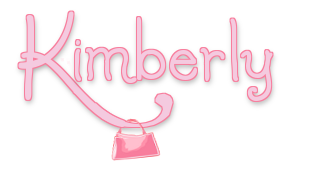 *I received this product for review purposes only. All thoughts and opinions expressed are my own and no other monetary compensation took place. Please refer to my disclosure policy or email me if you have any questions.*