It's that time of year again - family portrait time! This time of year I think that photographers are the busiest because we are all trying to get in those holiday family portraits. Its fun to get the kids all gussied up and have a nice, photograph, one in which they are all smiling! Which if you have more than one child you know that unless you have an amazing photographer this is just about near impossible to do. Luckily for me I have found a
Seattle area photographer
, Rachel Crick, and she IS amazing.
Rachel is an experienced documentary photographer and has photographed professionals in the entertainment industry, the births of babies, families and children, weddings, events - you name it, she's done it. To check out some of her work and learn more about Rachel please visit her site,
Rachel Crick Photography
. Currently Rachel serves clients in the Seattle area and beyond. Rachel is one more reason that I am so glad that I live in the Northwest. She got some fan-frickin-tastic shots of my boys and I will be forever thankful. She captured the very first posed picture of them ALL smiling, which in my book is just about a miracle. Check it out:
You probably won't believe me when I tell you, but Rachel actually carved out some time from her Thanksgiving Day plans to shoot these spectacular photos for us. She knew how much I really wanted a family photo and Thanksgiving was one of the only days that we could get together that worked out that my husband could be present. We originally had planned to meet the day before Thanksgiving but due to the snow our schedules changed, I was so beyond happy when Rachel agreed to meet us on Thanksgiving. She went above and beyond the photographer call of duty. If anything, this shows just how much she puts the needs of her clients before her own.
I have been using large chain photo studios for the last several years and this time it was SO refreshing to have a real one on one photography experience. I love having the outdoors as our backdrop, not those played out gray, brown or white backgrounds offered at traditional photo studios. The pictures that Rachel took were beautiful, candid shots and she kept my boys engaged throughout the entire session - which believe me is not an easy task. Here is one of my favorite shots that she took of the whole family, it had been snowing which made fore a lovely backdrop:
Rachel has a wonderful way with children and people in general. She is truly one of the nicest people that I have ever met. She immediately makes you feel comfortable with her yet she gives great instructions that allow for some of the best shots and even for some great candid shots too.
I can't stress enough how important it is that when selecting photographers you choose one that is very personable and easy to talk with. Seeing their previous work and checking references or reading testimonials is also very important. I had an experience with my wedding photographer that was less than positive. He had great prices but the his work was not that great and his demeanor was strange. I wish that I had been able to hire someone like Rachel for my wedding because she makes it a priority to take care of her clients needs.
If you are looking for an experienced photographer I highly recommend Rachel Crick Photography. Our experience was absolutely wonderful! Rachel also specializes in
Birth Photography
so keep an eye out for future posts about Birth Photography and why its so important in this age of social media.
Get A Discount on a Family Portrait from Rachel Crick Photography!
If you live in the Seattle area Rachel Crick is offering a $30 discount off of a Family Portrait this holiday season. To get the discount just tell her that Pretty Pink Momma sent you!
You can contact her through her website, RachelCrickPhotography.com, or call her at 425-780-7156 to schedule an appointment today!
I also suggest "liking" Rachel Crick Photography on Facebook so that you stay in the know with her current promotions and discounts.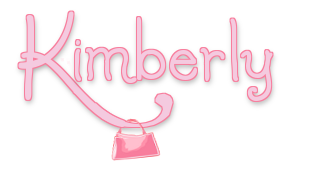 *I received a portrait session and digital images of the session for review purposes only. All thoughts and opinions expressed are my own and no other monetary compensation took place Please refer to my disclosure policy or email me if you have any questions.*