Save the Planet and Look Cute While You're Doing It! Check Out This Eco-Chic Purse Designed by Ecoist
Now who doesn't love helping the environment? Even better is helping the environment and looking fantastic while you do it! Every eco-chic fashion forward gal is agreement with that. Purses and clutches are one thing that women are constantly changing up because we love to accessorize, and lets face it, handbags say a lot about a gal.
My fascination with re-purposed handbags started with the Seatbelt Bag. My BFF got one as a gift and especially because I grew up in the auto industry I LOVED it. Just recently I was introduced to a company callled Ecoist. Ecoist kicks it up a notch and uniquely creates handbags, clutches, wallets, jewelry and more from recycled wrappers and other materials. To date Ecoist has saved more than 40 million wrappers from landfills by choosing to make products from waste. Multinational brands such as The Coca-Cola Company, Disney, Frito-Lay, Mars, Cliff Bar, and Aveda send Ecoist their misprinted and obsolete packaging so that they can reuse them to create their amazing green fashion finds.
I was sent this cute little
M&M coin purse
fashioned from M&M wrappers for review through Mom Spark. I was really excited about the arrival of this purse because I love things that are unique, not to mention eco friendly.




Perfect for carrying little stuff like keys, cards, and some cash, these pouches make the cutest eco-friendly gift. Each one of these purses uses 60 recycled candy wrappers !



$24.95


• Made from repurposed M&M's Candy Wrappers
• Strong, sturdy, and water resistant.
• Detachable plastic wristlet
• Zip close. Self-lined
• Handmade in Peru
• 5.5L x 3.5H x 2W


I love this cute little coin purse! Immediately when I saw it I knew that it would also make a great gift for so many of my friends too. There are so many different types of wrappers to choose from and the design options are seemingly endless. The only thing that I found distracting about the purse itself was my fascination with trying to figure out just exactly how its made. Eventually I gave up and let it live as one of life's little mysteries that I would never solve. The bags are so cool though that even if I did figure it out just how they were basket weaved together I don't think that I could ever make one that was anywhere near the caliber of quality that the Ecoist creates.
Check out the full selection of candy wrapper purses at
ecoist.com
for yourself! Be sure to sign up for their newsletter too because you will receive 10% off your first order.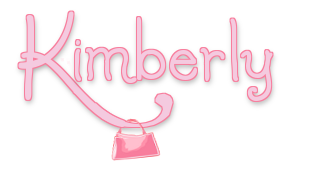 *I received this product for review purposes only through Mom Spark Media. All thoughts and opinions expressed are my own and no other monetary compensation took place. Please refer to my disclosure policy or email me if you have any questions.*