Its not a huge secret that I love sweets. Sweets are a nice reward after a rough day with the kids, stealing that one solitary moment all to myself. I don't think that I am alone in this self rewarding system either. Decadent desserts and treats make a great reward but they also make for a fantastic gift. With Mother's Day quickly approaching I am more than eager to tell you about one of my sweetest finds to date,
Sharis Berries
.
Last week I was lucky enough to receive a sweet package, like the one shown above, that contained
4 Dipped Cookies and One Full Dozen Giant Dipped Swizzled Berries
. I was so excited to open the box and see what I was about to devour. Everything was so perfectly packed and when I opened the box of Dipped Fancy Berries I almost died when I saw how huge they were! Each and every one the
strawberries covered in chocolate
were perfectly placed on the tray and I had no idea which one was going to meet its demise first. The Dipped Cookies looked just as tasty and its not too often that I meet a cookie I don't like if you know what I'm sayin'.
Then the big moment of truth came. I took one big bite of a fancy dipped berry. It was SO juicy and OH SO good! The cookies were just as delicious. Soft, chewy and they melted in my mouth. This was such a great pick me up during the middle of an otherwise crazy day. And, being the nice mom that I am I shared them with the ones I love most because they deserve a reward too.
Mother's Day Gift Ideas
Sharis Berries has tons of decadent ideas that don't just revolve around berries. I mean sure, berries are big part of many gift ideas but there are tons of other options like the cookies I ordered, cheesecakes, truffles and cupcakes just to name a few. They also carry gifts that don't completely revolve around desserts too. Below are some of my favorite gift ideas for Mother's Day offered at Sharis Berries.
See what I mean? Any mom would love a deliciously thoughtful gift like the ones above. For more great gift ideas please visit Sharis Berries. Also for updates you can follow them on
Facebook
too!
Discount for Pretty Pink Momma Readers!
Entering BERRYGOOD at checkout will give you a 15% discount off your purchase - Enjoy!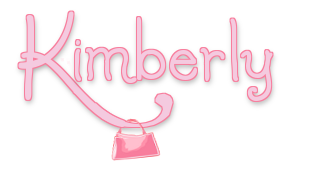 *I received this product for review purposes only. All thoughts and opinions expressed are my own and no other monetary compensation took place Please refer to my disclosure policy or email me if you have any questions.*