If you have been following along these past few months than you know that I recently moved to a very small town and left the big city behind. Under protest, of course. I admit small town living can be quaint but one thing that I will never get used to is the lack of available places to shop. I seriously have to drive an hour just to get to a Target. Its no wonder that with gas prices this high that I have recently taken up a huge interest in online shopping.
The best part about shopping online is that you can sometimes find great online promo codes that save you big money. There are tons of sites out there that offer promotion codes and online discounts but when I go searching they really just confuse me. I hate that most of them have expired or faulty codes. I am so glad that I have found
PromotionCode.org
.
Unlike so many other sites out there PromotionCode.org spot checks the codes and also implements a system where visitors can vote on the success rate of the codes. If a code consistently fails for three days and has a certain percentage of failure it is automatically removed from the system. I really like that PromotionCode.org allows visitors to add coupons that have worked for them so others can benefit from it.
Another great aspect of PromotioncCode.org is the ability to sign up to receive promo codes by email. I love this feature because I always have something in mind that I have been shopping around for but will wait forever for a good deal. By signing up for the codes by email I will know immediately when there is a great deal that I want to take advantage of instead of just hoping that there will be one when I am ready to buy. I can't tell you how many times I have missed out on a promo code by a matter of days because I just didn't realize that there was a discount that was available before it expired. By signing up for the email I can just set it and forget it, which is incredibly helpful for this busy mom.
I have to say hands down one of the biggest reasons that I have stayed away from shopping online in the past is the shipping charges. Let's face it though, shipping charges are a necessary evil. If I can avoid them by buying locally I will. Now that I live so far from decent shopping I am more willing to settle for paying shipping charges but I still hate it and I jump for joy and do the happy dance when I find a
free shipping
code. PromotionCode.org has a page that lists all the stores on their site in alphabetical order that are offering free or discounted shipping offers. Alphabetizing them makes it so easy to find the store that you are looking for. I was quite surprised by how extensive the list was too.
Needless to say my new go to site for online promo codes is PromotionCode.org. For great savings on your next online purchase I would definitely recommend checking them out. You will love all that extra moolah in your pocket!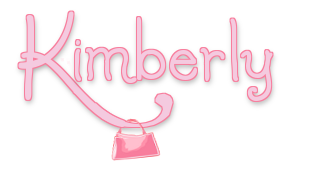 *This is a sponsored post and all thoughts and opinions expressed are my own. Please refer to my disclosure policy or email me if you have any questions.*