The Importance of Birth Photography in Social Media - Spotlighting Rachel Crick, Seattle Area Birth Photographer
As a mom of three, I can definitely understand the beauty behind capturing those first precious moments when you meet that little person that has been growing inside of you for nearly a year. From the moment you learn that you are pregnant the countdown is on. We do all that we can to plan for the blessed event and when its finally here we are overcome with a multitude of emotions. From the first sign of labor, up until the baby is born and beyond, we don't want to miss a thing.
In this day and age of social media, moms to be are adding one more requirement to their birth plan - a birth photographer - because they don't want friends and family to miss a thing either. So many moms today are taking advantage of social media outlets like Twitter and Facebook to update their friends and family during the labor process. Which is one reason why birth photography is such a growing trend. Now new moms have two reasons for wanting great photographs of the special day. Not only are they trying to capture each special moment, reaction, etc... but once its captured they may want to share it online for all the world to see.
In this area I can speak from experience. My first child was born nearly eight years ago and I had my husband and my mother snapping pictures throughout my labor and delivery. After 12 hours of labor I looked like a hot mess - like a cavewoman on crack. All though I wasn't going to be sharing my photos with anyone other than my very close friends and family, its forever what I will look like in my son's photo album.
Flash forward to my third in 2008 and by this time MySpace had blown up. I fully intended on sharing my photos online with everyone - which included old acquaintances from high school and some people I barely knew at all. So obviously I had to look fantastic, right? It helped that this time around I was scheduled for an induction so I showed up at the hospital with my hair and makeup perfectly done, ready to have that baby and show the world. I have to admit, I looked the best I had ever looked after labor and I was able to share those pics and with pride.
But there was still one thing missing from my labor and delivery pictures each time. There weren't many candid photos of myself and my husband or my mom and I because they were the only ones taking the pictures during the process. Which meant that they were almost as swept up in those important moments as I was and weren't able to snap the pictures. So in all three births there is a lot of the same posed shots - I just look progressively better in them with each birth. Thank goodness for that!
The Advantages of Hiring a Birth Photographer
I think of hiring a birth photographer much like hiring a wedding photographer. Its the difference between just having pictures of an event and having
great
photos that capture the moment. Hiring a professional to photograph your event ensures that you will capture those emotional and keepsake moments in a way that tells the story perfectly. Which, let's face it, amateurs just can't do. It's a skill that is learned with education, practice and experience.
I think one huge advantage of hiring a birth photographer is that its like having a fly on the wall. Instead of making sure that your partner or mom is doing their job and taking great pictures - they are actually IN the pictures. Instead of focusing on getting a great picture they are focusing their time and attention on mom and baby. The first family photo takes place in the delivery room and everyone, including dad or grandma should be in the pictures.
Rachel Crick - Birth Photographer
If you are in the Puget Sound or greater Seattle area I can highly recommend
Rachel Crick Photography
. On Thanksgiving she did a photo shoot for me and my family and she was AMAZING. Instantly she made us all feel comfortable and the session went off without a hitch. Which believe me, is hard to do with my three rowdy boys. I reviewed that session and showed examples of her work with my family in
this post
.
Rachel Crick is a trained documentary photographer and is comfortable shooting all aspects of the birthing process. As you know, no two women are the some when it comes to giving birth but also when it comes to deciding what your comfort level is and what moments in particular that you really want captured. Rachel can do it all, whatever you want or need she will be there.
Below are some of my favorites from her previous birth photography clients. You can see from the photos that they really capture the essence of moments that they family is experiencing.
What did I tell you? Amazing, simply amazing. Just look at the difference between these photos and the best one that my mom took of me, my husband and our baby. There is no comparison. The photos speak for themselves. If you are looking for a
Seattle area photographer
, Rachel is the one to pick.
If you are interested in seeing more work from
Rachel Crick Photography
please visit her website. There are several more photos and a gorgeous slide show of her birth photography work in addition to the rest of her portfolio.
In addition to contacting her through her website, you may also call her at 425-780-7156 to schedule an appointment today!
I also suggest "liking" Rachel Crick Photography on Facebook or following @rcrickphotos on Twitter so that you stay in the know with her current promotions and discounts.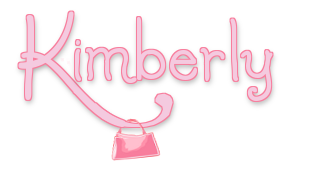 *I received a complimentary photography session and digital photos for review purposes only. All thoughts and opinions expressed are my own and no other monetary compensation took place. Please refer to my disclosure policy or email me if you have any questions.*