We are now in the third week of the Scott Naturals 4 Week Test Drive! Just in case you have missed what the Test Drive campaign is all about you can read more
here
. Also last week, for the second week in a row, Scott Naturals offered a Scott Naturals hybrid paper kit to one Pretty Pink Momma reader. Congratulations goes to
purplelover04!
It's Time to Give Back
The first week I focused on tips for going green and last week it was all about enjoying what the great outdoors has to offer. This week I wanted to focus on giving back to our community or environment. With last Friday being Earth Day this topic was fresh on my mind and due to the fact that I had been sick this last week I didn't get to expand on it as much as I would have liked so I thought this would be a great way to tie it in to the going green theme of Scott Naturals.
April 22nd was Earth Day and I was proud to participate as a state leader on the
B Kind 2 Earth Day
Facebook campaign. B Kind 2 Earth Day is a project partnered by
Nickelodeon's The Big Help
,
National Wildlife Federation
and
The Motherhood
. The goal of this campaign was to inspire others to do just one good thing for the Earth on April 22nd. Basically whatever you choose to do for Earth Day collectively will make a huge impact. I was really excited to share this with my children.
Unfortunately I got a late start on my Earth Day celebration with my kids. I was planning on going on what I call a "Trash or Treasure" nature walk and possibly a park or two. I got a little held up because my two year old found a piece of packing foam and decided to shove it up his nose. After several attempts I finally had to throw in the towel and take the one hour drive to my pediatrician's office to have them remove it. With all the chaos the kids and I didn't get back until about 6 that evening so we only had time to take our "Trash or Treasure" walk around our neighborhood.
Our"Trash or Treasure" nature walk was really fun and I loved that I got to teach my kids about why its so important to protect and care for our environment. Basically on the walk my boys had two bags, one for trash and the other for treasures. My boys love collecting rocks so that was pretty much their treasure that they searched for. Going around the neighborhood the boys found lots of both. My oldest went for the trash, the middle for the treasure and the youngest did a bit of both. It was actually really surprising for me to see just how much trash was lying around our neighborhood. I am so glad that we were not only helping our environment by cleaning it up but beautifying where we live as well.
I thought that the Give Back theme would be great to implement not only on Earth Day but as often as possible. There is no greater lesson we can teach our kids than respect. Whether its respect for the environment or for others around us its a good opportunity to show our children how important it is to be involved in our community.
Scott Naturals Partnership with the National Wildlife Federation Partnership
As part of the 4 Week Challenge promotion Scott Naturals has partnered with the
National Wildlife Federation
and will be making a donation of up to $25,000 in support of the NWF.
Here's how it works:
Last week was awesome! Everyone tweeted and posted on their walls in an effort to spread the word. Thanks to everyone for your help and support! Please continue to spread the news so we can reach our goal of $25 clicks!
Please take advantage of Facebook and Twitter,

you can use the #ScottNaturals or #ScottTestDrive hashtag

, to share this link with everyone you know so that we can reach our goal of a $25,000 donation to the National Wildlife Federation
Win It!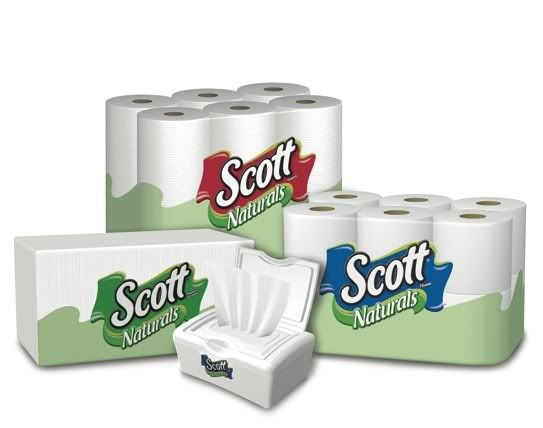 In celebration of Earth Month and the Scott Naturals hybrid paper products, Scott Naturals is offering one Scott Naturals kit to a Pretty Pink Momma reader each week during the Scott Naturals Test 4 Week Test Drive. Each kit includes Scott Naturals Tissue, Scott Naturals Towels, Scott Naturals Napkins and Scott Naturals Flushable Wipes.
And Don't Forget about the Scott Naturals Pledge....
Between April 4 and September 30 you can go to www.ScottBrand.com/Naturals and make the pledge to participate in the 4 Week Test Drive.
By taking the pledge you are automatically entered for a chance to win a Ford Fusion Hybrid Sedan!
How to Enter:
Visit
www.ScottBrand.com/Naturals
and take the pledge to participate in the Scott Naturals 4 Week Challenge. Comment back on this post telling me that you took the pledge
and
also please tell me how you give back to your community.
Congrats to brianpiero!
Get Extra Entries!
Get one extra entry per day for tweeting about the unique URL that once clicked upon will donate $1 toward the National Wildlife Federation for each unique click - up to $25K. Put this in your tweet:
Prizing: Limit one prize per person per week in the giveaway, regardless of the number of entries submitted between this and all other participating blogs. One person can win up to four times during the four weeks of the giveaways, but only one time each week.

Eligibility: Open to legal residents of the 50 United States and District of Columbia who are 18 years of age and older at time of entry. Employees of TheMotherhood.com, its affiliates, subsidiaries, advertising and promotion agencies and their immediate family members and/or those living in the same household of each are not eligible to participate.

Winner Selection: One winner from each participating blog will be selected in a random drawing during each week of the promotion using www.random.org or comparable service. Winners will be notified by email. In the event the winner doesn't respond within 48 hours of first notification attempt, prize will be forfeited and an alternate winner may be selected.

Fulfillment: TheMotherhood.com will ship prizes when giveaway winners have been announced and a mailing address has been provided. Allow 3-4 weeks for delivery.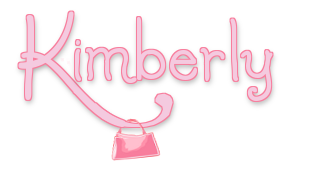 *
I received a Scott Naturals 4 Week Test Drive kit for review and a stipend from TheMotherhood.com and Scott Naturals for my participation in this 4 week promotion. All thoughts and opinions expressed are my own. Please refer to my disclosure policy or email me if you have any questions.
*