Take the Scott Naturals 4 Week Test Drive! Go Green and Win Scott Naturals Product and a Ford Fusion Hybrid Sedan!!!
As you know April is Earth Month! Earth Month is a time to for everyone to reevaluate what they can do in their everyday lives that overall can make a huge impact on the preservation of our planet. I must admit that my family and I could make some improvements when it comes to going green. Over the next 4 weeks we will be taking the Scott Naturals 4 Week Challenge. During the challenge my family will be using the Scott Naturals hybrid paper products which include: bath tissue, paper towels, napkins and flushable wipes.
Scott Naturals Launch Story

According to a recent poll, one third of consumers believe eco-friendly products don't work as well as "regular" ones. That's why Scott Naturals is on a mission to get people to rethink their notion of environmentally friendly products. As the world's first line of "hybrid" paper products, including bath tissue, paper towels, flushable moist wipes and napkins, the Scott Naturals brand combines the green benefits of recycled fiber with the quality people want, making it easy to take a green step forward. If every American pledged to use Scott Naturals for four weeks, it would save two million trees. Starting on April 4, as part of the "Take the 4-Week Test Drive Sweepstakes," Scott Naturals began challenging Americans to test out its line of hybrid paper products for four weeks and enter for a chance to win a new hybrid sedan.


The Scott Naturals Pledge
Between April 4 and September 30 you can go to
www.ScottBrand.com/Naturals
and make the pledge to participate in the 4 Week Test Drive.
By taking the pledge you are automatically entered for a chance to win a Ford Fusion Hybrid Sedan!
Check out this sweet ride that could possibly be yours just by taking the Scott Naturals Pledge!
National Wildlife Federation Partnership
As part of the 4 Week Challenge promotion Scott Naturals has partnered with the National Wildlife Federation and will be making a donation of up to $25,000 in support of the NWF.
Here's how it works:
Please take advantage of Facebook and Twitter,

you can use the #ScottNaturals or #ScottTestDrive hashtag

, to share this link with everyone you know so that we can reach our goal of a $25,000 donation to the National Wildlife Federation
***********************************
Easy Tips for Going Green
In celebration of the Scott Naturals 4 Week Challenge each week I will be blogging about a different green theme. This week I have chosen the theme Easy Tips for Going Green. I especially thought that this topic was a great choice because my family and I are looking to make some small changes that can make a big difference. I spent some time researching easy tips for going green and I came up with a list of tips that I felt were fantastic ways to go green that will seamlessly fit in with your everyday life. Without further ado here they are:
Shop for paper products made from recycled fibers. By purchasing products made of recycled fibers it reduces the virgin fiber demand. This will result in reduced tree harvesting, which saves 17 trees per ton of recycled fiber.
Bring your own reusable bags with you when you go grocery shopping. There are lots of great compact bags that you can carry with you in your purse and only pull them out if you need them. They quickly fold up and aren't much bigger than the size of a coin purse.
Unplug electronics and appliances when not in use. Electronics and appliances use power even when they are turned off. By unplugging the electronics not in use you can save power and money!
Shop at locally owned markets and buy organically grown meats, dairy and produce. By buying from local markets not only are you supporting your local farmer but because the products are retained locally it saves fuel on transport of products to the markets. Also, when buying organic no pesticides are used, therefore less energy is used. Not to mention they are healthier for you.
Don't buy bottled water. Bottled water is a waste in many ways. The plastic bottles are made from polyethylene, which comes from petroleum, a non-renewable resource. Each plastic bottle also requires water to cool it down during the process of its creation. A large percentage of plastic water bottles are not recycled so they end up filling our landfills. Instead of bottled water you could purchase a water filter and drink filtered tap water in a reusable water bottle.
Recycle. By now most everyone has access to a recycling center. It only takes a quick second to rinse out an item that can be recycled and put in your recycling bin. If your garbage service doesn't provide this service you can store recyclable items in a container and take them to your local recycling center.
Re-Use. Many items that we use everyday can be re-purposed or re-used. For example, plastic tubs of margarine can be used to store art supplies or children's craft supplies. Many items can serve other purposes if you take the time to think about it.
Learn about Free Cycling. Free Cycling is a popular trend that is taking over. Instead of taking old items to the dump you can place an ad for free with many local free cycling online classifieds. There are online services dedicated to free cycling. Another option is placing an ad on Craigslist for others to find your free items. Its like they say, one man's trash is another man's treasure! Free cycling helps to keep our landfills from filling up with items that still have some life left to give.
Start composting. Composting is also great option now available in most areas through the local garbage service. By combining food scraps, coffee grounds, greasy food containers, etc with your yard waste it saves on what is going into the landfill. Plus it creates a useful product from organic waste. There are great benefits to using compost like enriching the soil, remediating contaminated soil and it prevents pollution.
Use energy saving lightbulbs. Using energy saving light bulbs not only reduces the amount of electricity that you use but it also helps keep your electric bill lower.
Collect rainwater to water your plants with. Indoor plants definitely need to be watered but you can save water by gathering rainwater in a bucket or pail and then using the rainwater to water the plants.
Pay bills online and opt to receive electronic statements via email. By doing this you can significantly reduce the waste of paper in the process. This not only reduces the waste of paper but the fuel it takes to deliver the paper mail or statement to you.
If you have any other simple and easy tips for going green I would love to hear more ideas. Please leave a comment with your ideas and they may be featured in a future post.
Win It!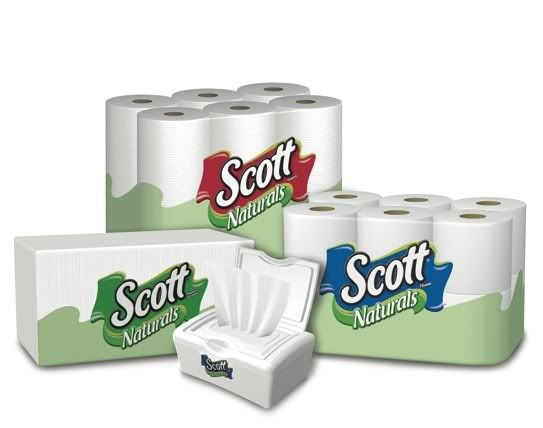 In celebration of Earth Month and the Scott Naturals hybrid paper products, Scott Naturals is offering one Scott Naturals kit to a Pretty Pink Momma reader each week over the next four weeks! Each kit includes Scott Naturals Tissue, Scott Naturals Towels, Scott Naturals Napkins and Scott Naturals Flushable Wipes.
How to Enter:
GIVEAWAY IS NOW CLOSED
Visit
www.ScottBrand.com/Naturals
and take the pledge to participate in the Scott Naturals 4 Week Challenge. Comment back on this post telling me that you took the pledge
and
also please leave one of your easy tips for going green.
Congratulations Sohomalina!
Get Extra Entries!
Get one extra entry per day for tweeting about the unique URL that once clicked upon will donate $1 toward the National Wildlife Federation for each unique click - up to $25K. Put this in your tweet:
Prizing: Limit one prize per person per week in the giveaway, regardless of the number of entries submitted between this and all other participating blogs. One person can win up to four times during the four weeks of the giveaways, but only one time each week.

Eligibility: Open to legal residents of the 50 United States and District of Columbia who are 18 years of age and older at time of entry. Employees of TheMotherhood.com, its affiliates, subsidiaries, advertising and promotion agencies and their immediate family members and/or those living in the same household of each are not eligible to participate.

Winner Selection: One winner from each participating blog will be selected in a random drawing during each week of the promotion using www.random.org or comparable service. Winners will be notified by email. In the event the winner doesn't respond within 48 hours of first notification attempt, prize will be forfeited and an alternate winner may be selected.

Fulfillment: TheMotherhood.com will ship prizes when giveaway winners have been announced and a mailing address has been provided. Allow 3-4 weeks for delivery.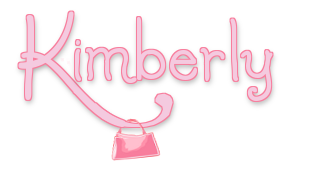 *I received a Scott Naturals 4 Week Test Drive kit for review and a stipend from TheMotherhood.com and Scott Naturals for my participation in this 4 week promotion. All thoughts and opinions expressed are my own. Please refer to my disclosure policy or email me if you have any questions.*