I love easy homemade comfort food. Who doesn't right? The problem is that I am not always ready to take the time to make these kind of foods - or even worse I have know idea how because my mommy always made them for me. One thing that takes me back in time is a delicious chicken pot pie. I remember eating these all the time when I was a kid and they never failed to make me feel all warm and fuzzy. Not to mention full!
I have never been able to duplicate the homemade goodness of a chicken pot pie but in my opinion there is only one brand of pot pies that is better than homemade and that is Marie Callender's. The crust is amazing, the chicken is juicy, the veggies are aren't soggy and the sauce is delicious! I prefer to bake mine in the oven but it takes an hour and I love that if I just want that instant comfort food satisfaction that I can pop it in the microwave and it tastes almost just as good.
It's no wonder that the Marie Callender's Chicken Pot Pie was recently named one of the "
8 Grocery Store Products That Are Better Than Homemade (really)"
. Marie Callender's pot pies are filling and taste so good that I know I couldn't possibly make a pot pie from scratch that could possibly equal the taste. Marie Callender's pot pies are a simple and easy solution when you want a satisfying dinner (or lunch) and you don't want to be the one to cook it!
Obviously I am a tried and true chicken pot pie fanatic but Marie Callender's does offer several other flavors. For example: Beef, Creamy Mushroom Chicken, Creamy Parmesian Chicken and Turkey pot pie to name just a few. Each pot pie is only about $4 which makes them extremely affordable too. If you want to browse all of the delicious pot pie options available please visit the
Marie Callender website
.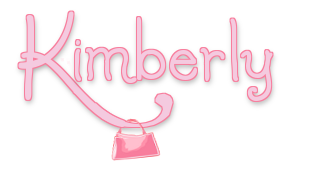 *I received a coupon for a free Marie Callender's Pot Pie product for review purposes. I was compensated by Marie Callender's and The Motherhood for this post but all thoughts and opinions expressed are my own. Please refer to my disclosure policy or email me if you have any questions.*