As you know I recently moved to a new state. I hate moving, I think most people do though, its just such a hassle but sometimes we have no choice in the matter. Which is what we went through. If my husband wanted his promotion we had to move - it was that simple.
Thankfully my husband's employer paid for majority of the move. They gave $1250 to relocate and offered to pay any moving truck expenses, gas, travel, etc... When they mean moving truck they mean a U-Haul or Penske truck, something that you pack and drive - NOT a moving company. For me, that was such a let down. I really wanted to hire someone to pack up and move our stuff. My husband had to move and live in a new state for an entire month while I was left to pack boxes and prepare everything else move related. I desperately wanted to hire a moving company but we simply just couldn't afford it, even with the $1250 allowance.
I tried to find quotes online but it was really hard to get a solid number from anyone online. Most of the info I found was on forums and it was people sharing what they paid. When I found that some had paid over $10K and beyond I completely stopped looking because I just felt so discouraged.
Recently I learned about a company called
uShip.com
that gathers quotes for you after you list your shipping request. The companies compete for your business and bid against each other. I wish that I had known about uShip.com in December. I would have been interested to find out just how much companies would have charged me to pack it all up and go. uShip.com has a great concept allowing the companies to outbid each other and then you can choose who you want to go with. They are an intermediary between you and the shipping company but they also work like eBay in the sense that you can give feedback about your experience with the shipping company and they can leave feedback about their experience with you.
Check out this quick video that breaks it all down for you:
Whether you are planning to use
cross country movers
or just need an item like a car or boat shipped there are over 200,000 service providers that could potentially bid on your shipping request. There are categories for just about anything that you can think of that would need to be shipped. Once you choose the category that fits your shipping needs you can immediately list your request and wait for the offers to come rolling in.
I really like how uShip.com operates. They offer tons of great advice and checklists to help you through the process of moving. You can tell that they want to prepare their customers as much as possible for any situation that arises and they make the effort to educate their customers that they can make informaed decisions about the shipping process, no matter what it is that they are shipping. It's also great to see customer recommendations regarding services as well. We have all had to deal with a business that rubbed us the wrong way and its nice to have a heads up when a company did someone wrong or even better if they did someone right!
I most definitely will give uShip.com a shot in a couple of years when we move back home to where we want to be. We will have a little more money at our disposal and it will be so awesome to just hire someone to get everything all moved for us. I love that companies compete for your business and you don't have to waste valuable time calling around. When you have a young family like we do anything that can save time, money and frustration is well worth trying out in my opinion.
Please visit uShip.com to learn more about what they offer and how they can help you prepare for your next move.
Happy Shipping!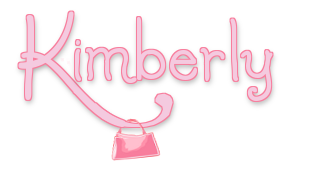 *All thoughts and opinions expressed are my own. This post is sponsored by uShip.com and I received compensation for writing about this topic. Please refer to my disclosure policy or email me if you have any questions.*