We are now in the fourth and final week of the Scott Naturals 4 Week Test Drive! Just in case you have missed what the Test Drive campaign is all about you can read more
here
. Also last week, for the third week in a row, Scott Naturals offered a Scott Naturals hybrid paper kit to one Pretty Pink Momma reader. Congratulations goes to
brianpiero!
Don't Forget to Tell Everyone You Know to Click on This Link!
Scott Naturals Partnership with the National Wildlife Federation Partnership
As part of the 4 Week Challenge promotion Scott Naturals has partnered with the
National Wildlife Federation
and will be making a donation of up to $25,000 in support of the NWF.
Here's how it works:
Last week was awesome! Everyone tweeted and posted on their walls in an effort to spread the word. Thanks to everyone for your help and support! Please continue to spread the news so we can reach our goal of $25 clicks!
Please take advantage of Facebook and Twitter,

you can use the #ScottNaturals or #ScottTestDrive hashtag

, to share this link with everyone you know so that we can reach our goal of a $25,000 donation to the National Wildlife Federation
Get Crafty With Your Kids and Help Save the Planet While Your Doing It!
For the final week I wanted to bring in some fun craft ideas that are contrived from reusing old magazines, bottles and cardboard. What better way to get the kids involved again than by creating fun art projects from ordinary everyday recyclables?
I have found some really great ideas on the Family Fun Magazine website and I wanted to share my favorite craft idea I found here.

The Treasure Keeper Frog


*All instructions were taken from Family Fun Magazine




Materials

Masking tape
2 clean plastic 2-liter bottles
Craft knife
Scissors
Fabric tape measure
Marker
Pushpin

Towel (optional)
12-inch purse zipper
Embroidery needle and floss
Wine cork
Paintbrush and green acrylic paint
Glue (we used Crafter's Pick The Ultimate glue)
Googly eyes (we used 1/2-inch)

Instructions






To make the frog shown here, wrap masking tape around the 2-liter bottles about 2 1/2 inches from the bottom. To make the taller frog, place the tape about 3 1/2 inches from the bottom. With a craft knife or scissors, cut each bottle along the tape's top edge (a parent's job).



Using the tape measure, mark 1/2-inch increments all around the tape, about 1/4 inch from the cut edge. Punch a hole through each mark with the pushpin. (Tip: Work on a folded towel to keep the plastic from slipping.) Remove the masking tape.



Close the zipper and wrap it around one bottle, as shown, using small pieces of tape to hold it in place. Thread the needle with 40 inches of floss, then knot the end, leaving a 3-inch tail. Sew the zipper to the bottle, starting from the inside and pulling the thread in and out of the punched holes. Remove the tape as you go. At the end, knot the floss and tie both tails together, then trim off the excess floss. Open the zipper and sew it to the second bottle in the same way.



To make the eyes, use the craft knife to cut the cork in half. Cut a section from each piece, as shown, to make a flat edge (a parent's job). Paint the corks and let them dry, then glue on googly eyes. Glue the flat edge of the eyes to the bottle.



For tons of great ideas you can check out the Crafts Made From Recyclables List on the Family Fun Magazine website.

Win It!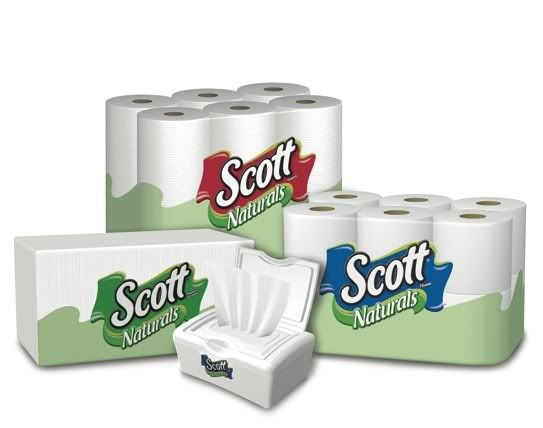 In celebration of Earth Month and the Scott Naturals hybrid paper products, Scott Naturals is offering one Scott Naturals kit to a Pretty Pink Momma reader each week during the Scott Naturals Test 4 Week Test Drive. Each kit includes Scott Naturals Tissue, Scott Naturals Towels, Scott Naturals Napkins and Scott Naturals Flushable Wipes.
And Don't Forget about the Scott Naturals Pledge....
Between April 4 and September 30 you can go to www.ScottBrand.com/Naturals and make the pledge to participate in the 4 Week Test Drive.
By taking the pledge you are automatically entered for a chance to win a Ford Fusion Hybrid Sedan!
How to Enter:
Giveaway is now closed
Visit
www.ScottBrand.com/Naturals
and take the pledge to participate in the Scott Naturals 4 Week Challenge. Comment back on this post telling me that you took the pledge
.
Congrats to Slehan!
Get Extra Entries!
Get one extra entry per day for tweeting about the unique URL that once clicked upon will donate $1 toward the National Wildlife Federation for each unique click - up to $25K. Put this in your tweet:
Prizing: Limit one prize per person per week in the giveaway, regardless of the number of entries submitted between this and all other participating blogs. One person can win up to four times during the four weeks of the giveaways, but only one time each week.

Eligibility: Open to legal residents of the 50 United States and District of Columbia who are 18 years of age and older at time of entry. Employees of TheMotherhood.com, its affiliates, subsidiaries, advertising and promotion agencies and their immediate family members and/or those living in the same household of each are not eligible to participate.

Winner Selection: One winner from each participating blog will be selected in a random drawing during each week of the promotion using www.random.org or comparable service. Winners will be notified by email. In the event the winner doesn't respond within 48 hours of first notification attempt, prize will be forfeited and an alternate winner may be selected.

Fulfillment: TheMotherhood.com will ship prizes when giveaway winners have been announced and a mailing address has been provided. Allow 3-4 weeks for delivery.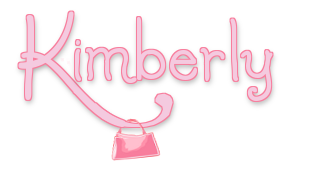 *
I received a Scott Naturals 4 Week Test Drive kit for review and a stipend from TheMotherhood.com and Scott Naturals for my participation in this 4 week promotion. All thoughts and opinions expressed are my own. Please refer to my disclosure policy or email me if you have any questions.
*