Anyone that knows me knows that I live in
flip-flops
. Its part of my mom-iform. Tank top, yoga pants and flip-flops. This is what I live in all year round. Which is why I love the spring and summer months because living in the Northwest I kinda look like a lunatic wearing tank tops and flip-flops even in the soggy fall and winter months. Summer is my time to shine and I celebrate by purchasing tons of pairs of flip-flops to kick off the season. I was recently introduced to Havaianas and after checking out their online store I am gonna stock up!
Being the flip-flop loving mom that I am I was surprised to find out that Havaianas have been around since 1962! In 1970 Havaianas were made famous for the fact that they don't lose their shape, they don't smell and the straps won't come loose. I have to say that the straps coming loose is my number one pet peeve about flip-flops. Its horrible when your favorite pair becomes unwearable because one of them refuses to stay on your foot as you walk. As I perused the Havaianas site I got more and more excited with what I found. I decided, I HAVE to own a pair, if not several, as soon as possible!
Havaianas offers several styles of
Women's Sandals
, Men's Sandals, Kids/Baby and even Limited Edition. But my very favorite style options available are the Make Your Own and the Bridal flip-flops. I love them!!! I swear, I saw each of these and literally fell head over heels in love. Let me show you how cool the Make Your Own flip-flops are:
First, you choose the gender and size, then the sandal color, then the strap color and if you like you can add some bling! I thought these were so cool because if you know me than you know I also love personalized gifts. These would make such a great gift for any flip-flop lover. How cool would it be to have your initials on your flip-flops? While you are completing each customization step you can also select from different angles to view your creation from to make sure that it looks exactly the way that you want it. Above you can see that I went with a Pretty Pink Momma themed flip-flop - which would be so fun to wear to BlogHer 2011!
I love the bling option, which by the way Havaianas refers to the bling as pins, which is why I also fell in love with the Bridal collection. Besides the fact that I love a little everyday sparkle I connected with this product because during my wedding ceremony I wore my heels and suffered through my vows. As soon as I said "I do" and was out of sight from the guests I ripped off my fancy shoes and slipped into my fancy flip-flops. I could not have made it through my reception without them. Even though they were technically my wedding flip-flops I wore them whenever I could because I loved how much they sparkled. So when I was checking out the bridal section I instantly adored and drooled over these beauties:
If you are not sold on these you have to go to Havaianas site and see them yourself. When you mouse over them you can see the bling up close and I think that the tiny charm hanging off the side is perfect. My only issue with these flip-flops is the price. I couldn't ever justify to my husband spending $148 on a pair of flip-flops. He just wouldn't understand or appreciate them. Which is probably why they are in the Bridal collection because we all know that a bride gets whatever she wants. Period. Us old married ladies have to justify it to our husbands. But these are so awesome that I may just have to sneak this one by him... Shh, don't tell!
So if you are like me and totally obsessed with flip-flops you simply have to get your hands on a pair of Havaianas. I'm going to order a few pairs for myself and figure out who on my gift list loves flip-flops just as much as I do. Seeing as this isn't a review, all though I wish it was, I can't speak for the feel but I will definitely be sure to write an update as soon as I get my first pair. I can't wait!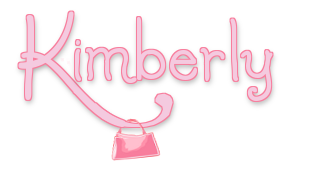 *All thoughts and opinions expressed are my own. The links in this post are sponsored. Please refer to my disclosure policy or email me if you have any questions.*