we've seen in recent years many people have opted to go a more offbeat route for wedding gifts as a replacement to the traditional way of doing things. A lot of people were hit really hard when the economy took a nosedive and traditional weddings aren't the most cost effective way to express two people's love and fidelity to each other. With the ceremony, rings, honeymoon, and the like, standing on tradition usually means going deep into debt at a time when people can least afford it.
Young couples all over the country have even opted out of getting engagement rings and, instead, have decided to just get
promise rings
or put their money towards a down payment on a home. This goes the same for wedding gifts. Registries are really popular now and they go far beyond the gravy boat and toaster. Some young couples opt to ask for money that will go towards their honeymoon. Asking a small amount from each of the guests, the honeymooning couple can defer some of the costs of taking this vacation and are able to enjoy themselves.
For those more socially conscious couples, a couple will send out information and let all of their guests and friends know about a cause that they've become involved with. It's usually a fund set up where people can donate an amount that they feel comfortable with and the bride and groom decide not to receive presents on their wedding day. This has become really popular in the last 10 years. You can donate to practically any cause you like and it's really easy to set up.
If the couple in questions aren't know for their way around the kitchen, instead of getting them bathroom towels or matching place sets, consider giving the newlyweds the gift of cooking. There are kitchens all across the country that host
cooking lessons
for couples that would like to learn more about the culinary arts. Some classes are more advanced than others but it all depends on their skill in the kitchen. There's a class for every level, including the biggest of novices. It's something that the couple can do together and learn how to cook for themselves at the same time.
These are just a few good ideas that you can get the couple-to-be instead of the usual items. None of these will cost you a fortune and some are even designed as a collective effort, allowing many people to pull their collective funds towards one common goal. Whether it be helping a couple put down money on a house or teaching them how to be self-sufficient in the kitchen, these are all practical and thoughtful gifts that the pickiest of couples would appreciate.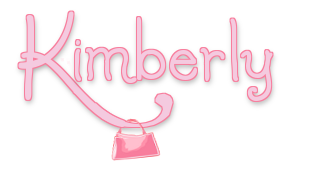 *This links and content of this post was sponsored. Please refer to my disclosure policy or email me if you have any questions.*